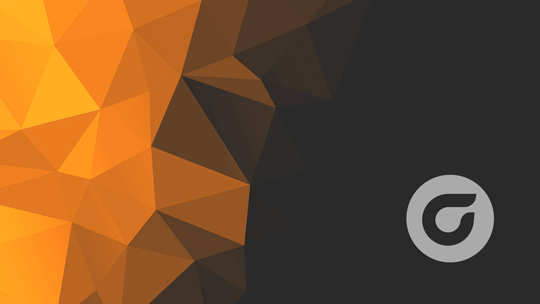 Solo Tool & Mold Improves Productivity
Challenge
Growing market demands require faster, smarter processes throughout the shop.
2D software was cumbersome and susceptible to errors.
Customers frequently ask to see 3D views of models rather than print.
Solutions
Solo Tool & Mold benefits from Cimatron's 3D mold design capabilities and the integrated NC solutions.
Results
Solo Tool & Mold has been able to reduce errors, speed up processes and obtain more reliable results with Cimatron.
Designers & Operators are able to design and program any part quickly with all changes immediately accessible to the rest of the staff.
Allowing customers to view the 3D designs has improved customer communication and satisfaction.
Case Study
Based in Windsor, Ontario, Solo Tool & Mold was founded in 1984 by Franz Reiter, who came from Germany to start his own tooling business with the premise of providing high tolerance, quality tooling to satisfy needs of the most demanding customers.  Serving manufacturers of medical devices, small and mid-range appliances, and automotive, the company offers a wide range of services, from single cavity tooling to complex multi-cavity family molds with manifolds and reverse injection/ejection.
Reiter has now retired from day-to-day management, but the company continues to operate by his vision.   Chris Bulmer, the company's CEO says, "We were taught that servicing the customer is the key.  We pride ourselves on being very timely.  We don't miss deadlines, and we don't compromise on quality or price." 
Challenges: Slowed Down by 2D Design
To meet these significant goals, the right technology is vital.  As demand grew, it became apparent that new software was needed to enhance the mold making processes.  "We were doing all mold designs in 2D using prints with handwritten numbers," says Bulmer.  "The software we had was cumbersome and hard to use.  Because we were juggling different types of software between design and production, the potential for mistakes was high, and we were unable to maximize our CNC capabilities."
Solution: Transitioning to 3D with Cimatron MoldDesign
Using Cimatron's MoldDesign, Solo Tool & Mold is able to streamline processes and produce more accurate and consistent results. "With the 3D capabilities of Cimatron, we now are practically a paperless environment," says Bulmer.  "Everything is done via that solid model of the mold and everything is fully associative.  If the designer makes changes, those changes are conveyed immediately to the floor. The room for error is virtually eliminated."
Cimatron MoldDesign offers advanced capabilities for any size, type or complexity of tool. This is important to Solo Tool & Mold, because many of the parts they create are small enough to fit into the palm of a hand and have very tight tolerances.   Bulmer notes, "Some of the molds run in a rotary press and need to be pretty accurate in the CNC machining.  When we move to finishing, the two sides of the mold have to be rotated to fit into each other. Working with Cimatron, we can trust that everything is right on the money."
Solo Tool & Mold investigated various software packages for CNC, but chose Cimatron NC for a variety of reasons, including the quick learning curve. Bulmer notes, "Cimatron performs well and is easy to use.  As far as communicating with the machines, we have never had a problem.  The code generated is very clean. It gets the job done."
The transition to 3D was greatly assisted by Cimatron's first-rate support.  Bulmer notes, "Support has been very good.  No matter what the question, it has always been helpful."
Results: Streamlined Processes, Greater Customer Satisfaction
Using Cimatron has enabled Solo Tool & Mold to take customer service to a higher level, as Bulmer explains: "When customers send the initial part data, we do draft analysis and check for undercuts and part draw.  If we see something that is not mold friendly, we will actually change it for them, and send back the model for approval. It is a little time out of our pocket, but the job keeps moving.  It would cost us more to send it back to them and have them change it."
Cimatron has also helped Solo Tool & Mold meet the growing demand from customers to see designs in 3D models.  "They read the Cimatron files in the software they use, and some have even requested a seat of Cimatron Viewer," says Bulmer.  "I have found that if our customer can see the 3D design it makes the review process much easier both for the customers and for our team," adds Bulmer.
Dealing with customer engineering change orders (ECO's) is much easier now.  In the past, Solo would have to take the changes and update the models manually and re-issue the mold design.  "With Cimatron, they are able to go into a mold design, make the part change and that change is associative throughout the software," explains Bulmer.  "Cimatron keeps the data flow to the electrodes, the wire EDM paths, and the CNC paths and then flags the changes. The designer does not have to update or redraw that insert or block again.  The old process was repetitive and cumbersome.  Now when you make a change, everything changes. The savings in time and improved productivity are dramatic."  
Using an end-to-end Cimatron solution from design to manufacturing is helping Solo Tool & Mold save valuable time.  Programmers are able to make whatever modifications are needed to ensure manufacturability without going back to the design department.  "If a machine programmer or operator needs to do a modification, it can be done right then and there," explains Bulmer. "If we were using a different package, we would have to backpedal." 
Workers are also able to work more independently. "Everyone at the shop uses Cimatron; even the person who polishes the molds can go in and see what kind of radiuses are needed, or if there is a sharp corner somewhere. This is how detailed it gets.  People like the fact that they can just walk up to any computer in the shop and open the drawing to see what they need," notes Bulmer.