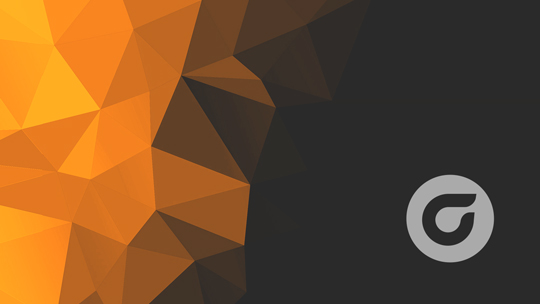 Challenge
Remain close to the customer by maintaining a high level of responsiveness
Provide increased level of services to match offerings by offshore competitors
Solutions
Moules Industriels uses CimatronE as an integrated solution from quoting to delivery to increase process efficiency including initiatives such as unattended ("lights out") production.
Results
Moules Industriels has established itself as a leader in the automotive sealing market and is now expanding into new plastic molding application and markets.
Company Background
Moules Industriels started out seventeen years ago as a small pattern making shop with only one major customer, an automotive sealing supplier.   From that humble start, Moules has become one of a handful of moldmakers specializing in rubber extrusion and molding tools, used primarily in sealing applications for car doors and windows.  Molds made by Moules have been used in the production of sealing for many of the cars and trucks we see on the road today, including the Chevrolet Avalanche, Chrysler 300, Ford Excursion, GM Yukon, Honda Civic and Element,  Mitsubishi Eclipse, and Toyota Avalon, Camry, Matrix, Sienna, and Tacoma.
While sealing components used to be exclusively made of rubber, Moules is now producing open cavity molds, over-molding and extrusion dies adapted to new recyclable materials used nowadays in the industry. 
With over 85 employees, more than half of Moules' business continues to be focused on the automotive sealing segment.  At the same time, the company has expanded its business to produce molds used in a variety of plastic applications, including a variety of recreational vehicles such as snowmobiles, watercraft and all-terrains vehicles (ATV).
Challenges
With only a few companies in the automotive sealing business, the major challenge facing Moules Industries today is adapting quickly to its customers' changing needs and expectations.
In recent years, competition with European toolmakers has become more intense.  Gary Neeley, project manager at Moules explains: "As European and Japanese automakers continue to move production to North America, their supply chain follows them.  Automotive sealing suppliers from Europe and Japan have now established operations in Canada and the US; and the European moldmakers that worked with these companies in Europe are now competing on the business here.  We are also starting to see some competition from Asia."
The European moldmakers have brought with them a different business model, as they tend to provide a broader range of services than their North American counterparts.  In order to compete, Moules has adapted its approach to offer more turnkey solutions to its customers, from the early design to production-ready molds.  "Our customers operate more leanly these days and don't have the capacity to work through product changes and fine tuning as they used to.  They want a tool that is ready to go into production without any effort on their part."
Solution
To meet customer expectations for the highest quality products and increasingly shrinking lead times, Moules Industriels constantly seeks to employ the best technology available, including 5-axis and high speed machining. 
To streamline design and production processes, Moules decided to utilize a single CAD/CAM software solution that functions from end-to-end.  Cimatron has been the software of choice at Moules for the past twelve years, and is currently supporting the entire business from quoting to delivery. 
When Moules receives the data for quoting, Project Managers use the Cimatron quoting module to verify the part data and assess its complexity for quoting. "We can translate any file that comes from our customers and use it in Cimatron easily and accurately," says Neeley.  This data is stored for future use once the order is received.
Cimatron's ability to work with surfaces and solids alike makes it easy for the designers at Moules to utilize customer data regardless of the format and software package used by the customer.  With the data in Cimatron, the designers can take advantage of the software's advanced automation features without compromising the flexibility to follow their own process flow. All eight designers at Moules use the CimatornE Mold Design module for complex mold designs. Once work is underway, they also use the software for design reviews with the customer, which often take place via web conferencing.
The NC department at Moules has 10 programmers working two shifts. All the programming is done with Cimatron's NC module. Since there is no need for translation between design and manufacturing, changes in design are automatically updated and toolpaths are flagged to show any changes.  Moules' programmers make extensive use of the NC templates which they have developed over time, drastically reducing programming time and user errors.
 
To allow Moules the flexibility to load jobs on different machines, Moules has implemented view and post modules configured by Cimatron to Moules' specifications. Using this module, machine operators can view the toolpaths and clearly understand the production process, eliminating the need for excessive documentation. Cimatron E viewers are also used in the assembly area, where toolmakers can access the data online to do preliminary checks and verify dimensions, saving valuable engineering time.
Many of the machines operate around the clock to meet growing customer demand while making the most out of existing equipment.  To increase efficiency, a "lights out" production method is being increasingly utilized.   As Neeley, explains, "You're talking about machining some parts that could affect a mold worth over $100,000 without someone standing there to keep an eye on it.  This requires a lot of confidence in your programmers and your software.  When you come in and see that it's done and it's perfect you gain this kind of confidence."
Patrick Vaillancourt, lead designer and Moules employee for eleven years, describes the decision to continue using Cimatron, "When CimatronE came out we had to decide whether to switch or stay and upgrade. After we did our evaluation, we found nothing that could beat what was offered by Cimatron.  It's fast and easy to operate.  There is other software out there, but Cimatron is the only one that is made specifically for tool and mold shops."
Moules relies on Cimatron to step up to the level of responsiveness required to maintain its close relationships with customers. "If a specific need arises that requires some help with the software, the response we get from Cimatron is a lot quicker than what we could get from a larger vendor," says Neeley. 
Results
Moules Industriels continues to be successful by focusing on a small niche market.  By staying close to the customers in this segment, Moules maintains awareness of the market's changing needs and objectives.  Reinforcing this philosophy of adaptation is Moules' constant investment in technology and its quest to improve processes across the board.